Waterproofing
Contact Us

Interior and Exterior Waterproofing
One of the most pertinent steps in being a homeowner is ensuring that your basement is properly waterproofed. Nobody wants to worry each time it rains about potentially having a damp, wet, or flooded basement. By taking this crucial step in waterproofing your home, you will have a peace of mind that will also pay off in years to come. Interior and exterior waterproofing is not only important if you have noticable signs of water damage, but is also essential in preventing future damage as well. Your home and foundation will be safe from sustaining water damage; in addition, you are adding value to your home while simultaneously saving money in the long run!
Avellino Waterproofing specializes in preventing water damage to your basements and foundations. Our experienced waterproofing employees will first identify the cause of the wet basement and/or foundation, and then they will offer you several solutions that best fit your needs. We offer both interior and exterior waterproofing solutions.
Interior Waterproofing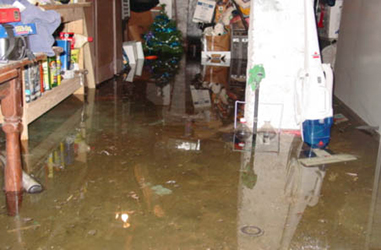 The interior waterproofing process arranges for any leaking water into the basement to reroute out and away from your home. This is accomplished by installing interior drainage systems that consist of PVC pipes and a perimeter trench surrounding the foundation, otherwise known as a French drain. This system then collects ground water through directing excess water into a sump pit (a large basin that stores water in your basement). A sump pump is installed next to pump out the undesired water. Most sump pumps come with a back-up battery in base there is a power outage.
An additional method of interior waterproofing is to install vapor barriers, which are made up of plastic or foil sheets, that are installed along the basement walls to seal outside moisture. Vapor barriers work to seal any cracks in your basement and to hinder moisture from accumulating in your home.
Exterior Waterproofing
The exterior of your home is susceptible to the elements such as rain, snow, and excessive water runoff.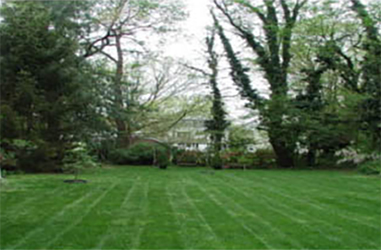 The excess water can seep into cement foundation and cause cracks and leaks. Eventually, water damage leads to mold and will compromise the structural integrity of your home. Our specialists will both offer solutions and protect your home from future potential incidents.
Exterior waterproofing utilizes redirecting and downspouts to collect water and lead the liquid away from your home. First line of defense: keep your gutters clean! Following the first step, you also want to stall a waterproof seal. And lastly, an exterior system is mapped out and the trenches are added along your home's foundation.
The Avellino Difference
We are a family business with over 30 years of experience in waterproofing. Our team of experienced professionals can help find the best resolution as a team. We are committed to giving homeowners tangible solutions when it comes to protecting your home from any potential damage. Your home is one of the largest investments you will ever make, and all of us at Avellino will ensure that you are protected for the long run!